Omg… that's me when someone says self-care, relax, rest, lay down… uh… what?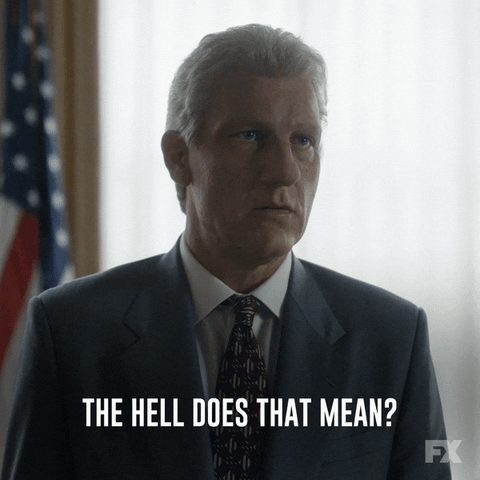 Thursday may 5 2022
Card: the sun (reversed)
Deck: anne stokes gothic tarot
From the booklet: the creator of all life, bringer of daylight and hope; in its splendour we are enlightened and filled with joyous optimism. We are able to see clearly and understand the truth.
Keyword
Sadness
Pessimism
Feeling down
Darkness
Inner child
Overly optimistic
Friday, May 6, 2022
The Light Seer's Tarot
By: Chris Anne
I shuffled the deck 3 times, removed the top 3 cards, & drew:
The Empress Light Seer
Light Seer: the divine feminine, prolific creativity, fertility, motherhood, unity, the Goddess, sensuality, nurturing, abundance, empathy, unconditional love, unification of mind/body/spirit

The Gaian Empress radiates fertile energy, positive outcomes, & unconditional love. This flourishing, creative energy is of the earth, so bring your dreams from the ethereal realms & ground them. Share them. Birth them. Her bountiful abundance is always available to you, & she reminds you to find her regenerative beauty everywhere.

You are entering a time of profound healing & blessings, & if you're feeling any lack of inspiration or possibilities, seek to heal your physical temple & to nourish your soul by embodying her shining creative essence. Continue to move calmly & gracefully in the direction of that which whispers yes. This card often affirms that you are on the right track, so keep growing, beautiful seer, & work with the nature of your situation instead of against it.
Affirmation: I am ready to give birth to my abundantly rich future.
Saturday, May 7, 2022
Inner Child Oracle
(By: Amanda Lynn Hails)
I shuffled 3 times, removed the top 3 cards & drew the top card:
Write a Letter
Writing down our thoughts & emotions can help us to become more aware of them, as many things reside within us that we might not know until we give them space to come forth. Now is the time to write a letter to your inner child or as your inner child. Have patience with this process, giving yourself plenty of time in which to do it.
So a couple of things… over the course of we'll say 2 weeks (+/- a few days) I have been reaching out to Brighid
for guidance & assistance & gratitude. Within that time some things in life have happened, I started backsliding, & through some Freebie Friday
(they are always right on point) I got back to where I need to be. Which meant kind of going back to basics. So after my last appointment when the topic of coping skills came up… I started noticing crow activity after there had been none for weeks. I was reminded that Morrigan
is by my side whenever I need her, I just have to ask. So yesterday I noticed 3 crows in my neighbor's yard. They went across the street to my other neighbor then back across the street to the house on the other side of me. This morning, I did it, I took my Morrigan
items out & I asked her for her guidance & assistance moving back through to where I was comfortable again. It meant setting boundaries & speaking my truth. It makes sense why Lapis Lazuli was my stone for the week too. So many things came together yesterday after my reading & then just paying attention & being aware of myself & surroundings.
Sunday, May 8, 2022
Rune Draw
Overall Meanings/Keyword(s): Principle of resistance or friction in Universe. The source is outside the individuals control. The principle of the chain of casusality – cause & effect. Root principle of action – reaction in a chain of events. In the darkeness & cold of the need rune, the for fire is realized, but the fire must be generated from what you have within yourself. Thus the need-fire is kindled to banish distress.

Fate is determined externally & internally. To realize highest achievements & truths, burn away that which is tethered to you by no will of your own. Heavy shadows must be recognized, rectified, & released before the ties to the material realm are severed.

Hardship in form of needs not being met may be experiencing hardship that limits your ability to move forward. A strong desire that is impossible to fulfill. Lack of resources.

Treat situation as period of learning & the opportunity to strengthen resilience. Don't allow bitterness, worry, or despair to get the best of you. Needs & limitations are necessary for growth.

You'd never learn or accomplish anything if the things were handed to you and readily available.
Brightstave/Upright: Recognition of need leads to appropriate action to alleviate distress. Stress is turned to strength through consciousness. Resistance to the will. Crisis forces original thought & self-reliance. A change leads to salvation within the self.
Naudhiz/Nauthiz - 10th Rune of the Elder Futhark & 2nd in Heimdall's Aett
9 March 2022
Soulflower Plant Spirit Oracle
by Lisa Estabrook
Even on a cloudy day, the sun is shining; it is just obscured. Chamomile reminds you that even when faced with challenges and difficulties, your soul's warmth, serenity, and equanimity is always present within, soothing and calming, helping you to weather any storm in a relaxed, harmonious state.
Affirmation
I am aligned with my highest good and can overcome all obstacles with fierce grace.
Monday, May 9, 2022
Radiant Crystal Oracle Deck
• By: BouchetteDesign.com
• BouchetteDesign | Etsy
(I shuffled 3 times & took the top 3 cards off & drew) I did this on Sunday, my crystal for the week
Citrine
Energizing, Abundance, Emotional Balance
Chakra:
Solar Plexus
Astrological Sign:
Aries , Gemini , Leo , Libra
Affirmation:
I am lit from within, full of positivity & abundance
Energies:
Citrine has a warm, vibrant energy that provides a clarifying vibration. It aids in attracting professional success & wealth. It is a stone of abundance, filled with joy & clear vision.
Flower/Herb:
/
Sunflower
Wednesday, May 11, 2022
Rune Draw
Laguz
Magickal Uses: When drawn with Mannaz
or Raidho
could indicate a journey over a body of water. Use to develop intuition, as well as ease emotions. Draw on your forehead & intone to increase those powers. Great rune for creativity & writer's block. Helps to heal emotions.
Overall Meanings/Keyword(s): Lake, Water
, Fluidity, Primal Void, Passage, Initiation, Possibility. Renewal, Strength
, Justice
, Magic, Intuition, Creativity, Emotional Balance. Principle of cosmic water welling up & containing the potential for life. The great sea of dynamic forces into which you are thrust during your voyage of becoming. Water & all life-giving abundance. Water
is everywhere, the sky above, around, below, & in us. Water sustains & moves. We all have hidden springs & Laguz
helps to discover them in waking or dreaming states.
Laguz - 21st Rune of the Elder Futhark & 5th of Tyr's Aett
Thursday, May 12, 2022
Inner Child Oracle
(By: Amanda Lynn Hails)
I shuffled 3 times, removed the top 3 cards & flipped over the top card:
Emotions are the Reflection
Emotions can often be a reflection of how a present event affects our inner child. When an emotion comes out that does not make sense to you, take a moment to sit with it. Ask yourself, what is this emotion attached to the inside of me that goes beyond what I am experiencing now? Journaling is a good exercise to explore these emotions further.
Friday may 13 2022
Card: seven of pentacles (upright)
Deck: anne stokes gothic tarot
From the booklet: at the crossroads, i stand here and wait, unobserved, much deliberation and then off they go. Shall you be satisfied with your decision? Only time will tell.
Keywords
Rewards
Profits
Frustration
Choice
Disappointment
Long term veiw
Sustainable results
Perseverance
Investment
Oh thank you for this! Again, love the imagery & it actually makes some sense for me over the last couple of days. Thank you for adding your tarot draw
Friday, May 13, 2022
Celtic Tree Oracle
(By: Sharlyn Hidalgo & Illustrated By: Jimmy Manton)
I shuffled the
Celtic Tree Oracle deck 3 times & took the next 3 cards off the top & drew:
9. Coll Hazel

Keywords Water, The Moon, Bounty & Abundance, Intuition, Wisdom, Insight, Knowledge, Sage Advice, Divination, Poetry, Creative Pursuits, Higher Perspecitve, Clarity

The Coll Hazel initiates in the ninth lunation & includes the celebration of the summer solstice, also known as Alban Heruin, Midsummer, & Litha. Here we give our gratitude for the abundance of Mother Earth. Hazel is about compassion & love for our friends & families – as well as safety & protection, which are important aspects of mothering & nurturing. Hazel supports our emotional life. She honors the moon & the waters of our planet. She supports creative expression in the form of story, poetry, art, song, & dance. Hazel brings clarity when we seek advice. The ogham for this tree Coll & the letters C & K.
9. Coll Hazel

Your feminine nature, the changing of the moon, the lunar principle of receptivity & mystery, & the Goddess Sophia of higher wisdom are all relevant, now. You female lineages have something to say to you, as do your spiritual heritages. Take some quiet time to tune in & listen for their nurturing messages. Take your intuition seriously. Find time to sit by a body of water near your home: a lake, the ocean , a river, or a stream. This tree suggests appreciation. Appreciate cycles. What cycle are you in right now? This tree suggests acceptance of where you are right now as it is impossible to push the river.

It is a time to give gratitude for all that you have & to honor the earth Notice the abundance around you. This is a time for family time & family reunions. This card invites you to find gratitude for all the mothers in your life. If you require nurturing, cultivate friendships that can support you. Nurture others. Mother each other with compassion. It may be time to heal the mother's wound. Perhaps this is the tie for forgiveness. If you are a mother, make sure you are representing the best qualities of this role. If not, move towards changing your behavior. Be the kind of mother that you would like to have yourself.

Spend some time in nature & follow the course of the moon Consider poetry, divination, & meditation Call up your inner muse, as you can find inspiration here. Pay attention to your dreams & creative urges.

You are offered wisdom that can be applied to any situation. Creative solutions are possible. Seek the advice of elders. If you seek clarity this card will offer you sage advice. Go within & ask the ancestors for a specific message for you.
Saturday, May 14, 2022
Celtic Tree Oracle
(By: Sharlyn Hidalgo & Illustrated By: Jimmy Manton)
I shuffled the
Celtic Tree
Oracle deck 3 times & took the next 3 cards off the top & drew:
1. Beith Birch
Keywords Endings & New Beginnings, Cleansing & Purification, Releasing Old Patterns, Overcoming Difficulties, Shedding the Old, New Growth & Renewal, Pliancy in the Peaceful Resolution of Conflict, Higher Perspective, Return to Innocence

The Beith Birch initiates the first lunation. At this time of year, as we prepare for winter & seek deep transformation, we honor the crone aspect of the Goddess. Although crones are harbingers of death, they are also responsible for birth & new life. They are our midwives. After a period of emptying & releasing old patterns, acknowledge carefully the quiet voice within & set our intentions for the year to come. In this way, we plant the seeds of future possibilities & establish the foundation for the year ahead, which heralds what we call the dark half of the year when the new gestates in the dark. Birch will also help in spiritual understanding. She will return you to ta state of innocence & non-judgment. The ogham for this tree is Beith & the letter B.
1. Beith Birch Reversed

Perhaps you are reluctant to let go of that which is keeping you from moving forward – afraid to release old patterns & unhelpful influences. You may not be ready to forgive or deal with conflicts. Perhaps you are hanging onto the old, & it is not serving you. What are you holding on to so tightly that nothing can change? You are encouraged to let go so you can move forward.

Set your house in order. This is probably not the best moment to begin something new, as you have work to do to prepare first. When your thoughts & feelings are aligned with your highest good, then you will be able to clear the way & begin.

If you find that you are overly judgmental, now is the time to let such habits of thought go. Judgment only creates separation & in truth, there can be no separation. Make an effort to return to innocence & to your connection to all that is. Play a game, take a run , or do something fun to remind you what it feels like to be a child again. From this place, you can let go of your resistance & move into your heart space.
Saturday, May 14, 2022
Radiant Crystal Oracle Deck
• By: BouchetteDesign.com
• BouchetteDesign | Etsy
(I shuffled 3 times & took the top 3 cards off & drew)
Grounding, Protection, Calming
Chakra:
Astrological Sign:
Capricorn
Affirmation:
I am protected & purified on all energy levels
Energies:
Black Tourmaline is a protection & purifying stone that repels & blocks negative energy & psychic attacks. It transforms dense energy into a lighter & higher vibration. It promotes positive thinking & provides balance.
Flower/Herb:
/
St. John's Wort
Black Tourmaline Benefits + Cleansing & Charging it
Sunday, May 15, 2022
Rune Draw
Berkano/a
Overall Meanings/Keyword(s): Birch Tree Association – Renewal, regeneration. Among the first trees to return to the forest after the Ice Age. One of the first trees to leaf at Spring
. Birth, rebirth, regeneration, healing, cycle of life, every ending is a new beginning. Clear away the old to make way for the new. Powerful sense of nurturing, protection, support, & creation. Nurture dreams & goals. Accept loving assistance. Berkana is a healing rune because the birch tree has many healing aspects. Oils & teas can be used for healing & to calm. The Chaga mushroom
(known only to grow around the birch tree) is the world's most potent antioxidant superfood, & much like ginseng, it's at risk for being overharvested. Rune of birth & rebirth. The great cycle of life, death, rebirth. Regeneration & new growth from old roots.
Brightstave/Upright: Soul transformation is upon you, reaching up from your roots. A death, a birth, a new form firmly planted into the terracotta of your life. Allow your spirit to nurture your new existence in the material world. Mental, physical, & personal growth. Freedom. Arousal of sexual desire. A new lover or child. The success of an enterprise or venture. New beginnings based on old patterns are indicated. Gradual changes are on the way. Look for the importance of new things, things that might seem small at their birth. Spiritual growth comes within the tradition.