It's almost Imbolg!
I cannot believe that Imbolg has snuck up on me! I mean, maybe I can? There was a time a couple months ago where I was trying to remember the names of all the Celtic Fire Festivals and Imbolg escaped my memory. Honestly, I should be ashamed to worship Brigid
Anyway, Imbolg is almost upon us! For those in the Southern Hemisphere, you will be looking toward Lammas.
What is Imbolg?
Celebrated on the first of February, Imbolg heralds in the beginning of Spring. This celebration is heavily steeped in Celtic lore and mythology, so we can start there! Imbolg is traditionally associated with Brigid, a Celtic Goddess of many things! On this night, it is said that Brigid walks the Earth and brings Spring and blessings to those that welcome Her.
The word Imbolc comes directly from Imbolg or Oimelc, both words meaning "of milk" or "in the belly". This is a direct tie to the significance of livestock to the ancient Celts. It's also a tie to the fertility of the land as "in the belly" is a correlation with pregnancy of livestock.
Brigid the Exalted, who was given Imbolc as her Patron holiday, indicates that this may have been the most important point in the Celtic year and certainly the most beloved. [Brigid by Courtney Weber]
Myths of Brigid
Some stories tell of Brigid as a spirit of Springtime, ruling in the spring and leaving in the winter to let the Cailleach rule. Depending on the location, some believe that Brigid and the Cailleach were one and the same, a being that changes forms depending on the season.
On the eve of Imbolc, the icy Winter Hag, the Cailleach, travels to the forest of a mystical island, where within lies the Well of Eternal Youth. At dawn's first light, the frigid Goddess drinks the water that bubbles in a crevice of a rock, and is transformed into Brigid, the Goddess of Spring and life who strikes a white wand upon the earth to make it green again. – Traditional Tale [Brigid by Courtney Weber]
Traditional Irish Prayer for Imbolc
She who put beam in moon and sun,
She who put food in earth and herd,
She who put fish in stream and sea,
Hasten the butter up to me.
Pray Brigid, see my children yonder,
Waiting for buttered buns,
White and Yellow.
– Traditional Irish Prayer for Imbolc [Brigid by Courtney Weber]
Need Ideas?
Create a Brat Bríde for Brigid to bless on Imbolg eve.
Another St. Brigid's Eve tradition involves the hanging out of a cloth/rag/ribbon on your washing line or out on the ditch so that when St. Brigid would pass it that evening after sunset, she would bless it. The colour varied around the country, some used blue, more white and others green. Others would also hang out rosary beads that night in the same way. This rag/cloth is also known as Brat Bríde (Brigid's Cloak) and these would be kept up and used for cures, mostly headaches, over the coming 12 months. Source
Make a Brigid's Cross!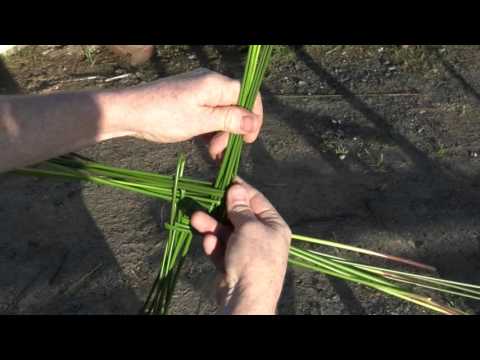 Check out these links for more ideas!
🌱 Imbolc Prayer, Correspondences and Rituals! How to Celebrate Imbolc Alone
Imbolc Celebration Ritual
Imbolc Spells and Rituals
Whatever your plans, I hope you have a wonderful Imbolg! The mod team here at Spells8 wishes you plenty of blessings and abundance in this coming spring!
Note: Please use this post to share your Imbolg plans, questions, etc.