Here in NH the nights are getting longer and colder…so why not make something yummy, comforting and magickal…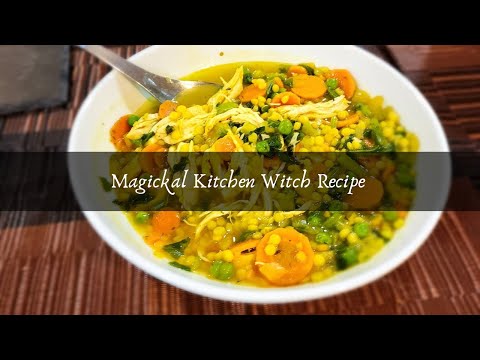 I'm always looking for some good colder weather food! It's down in the 50s here… officially time for comfort food & compressions & braces for me
SOUP!!!
This is what I'm talking about- nothing like warm, hearty, healthy food to fill you up on a cold autumn night
We like to buy a whole chicken at the supermarket, roast and serve it for dinner one night, then boil the leftovers to make a rich broth for a soup the next night. It's a great way to reduce waste and doesn't cost much at all for a good amount of food!
Thanks so much for the tasty Kitchen Witchery, @SilverBear!