But…
Hee! I really like the second one!
Me too! Seems very fitting for a cetian person that I know who needs a visit from our friend Karma!
This post is me
internally I cackle like the evil queen from snow white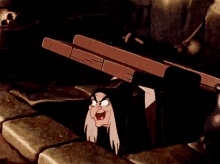 Ya'll are just too darlin.!
Hehehehe
I love it!