Merry meet!
Thank you once again to everyone who joined in for the previous Weekly Witchy Challenge - Magickal Names
Having come to better know thyself, it is now time to better know thy magick- so charge up and fill those batteries! It's time to log on and explore a very modern side of the Craft
The theme for this week's challenge was suggested by the lovely @Kasandra and is…
Technology & Modern-Day Magick
It's all about the role of modern-day technology in the Craft-
How does it assist, enhance, or interfere with your magickal workings?
Technology is all around us- but when you hear the word "technology", what comes to mind? Do you think of whizzing computers and beep-blooping robots?
You wouldn't be alone- but technology is much more than just nuts and bolts
What is technology? Technology is the application of scientific knowledge to the practical aims of human life or, as it is sometimes phrased, to the change and manipulation of the human environment.

Definition from Britannica
So while technology certainly includes the highly-advanced devices on the market today, it can also refer to the many ways that we have used our modern knowledge to improve the quality of life- attempting to make things better, safer, and more accessible.
Technology is about modern medicine, and transportation methods here in the 21st century (be it people
or packages
). It can refer to new methods- such as electronic correspondence, digital libraries, or home deliveries. There's a lot that the word "technology" can embody!
But while technology in its many forms can be wonderful and even life-altering in positive ways, technology can also cause problems too (such as internet outages, overreliance, spreading false information, among others)
. So while some embrace it fully, there are others who choose to draw a line between technology and their Craft, and yet others who choose to avoid modern-day methods entirely in pursuit of ancient methods.
~ * ~ * ~ * ~ * ~ * ~ * ~ * ~ * ~
This week's challenge is all about the role technology plays in your magickal practice- but as always, how you do so is up to you!
So are you ready? Because it's…
CHALLENGE TIME!
Picture from Pixabay
STEP 1 : Exploring Technomancy
This challenge is all about technology in the Craft- but how you choose to take on this theme is up to you!
Still not sure where to begin? To help you get started, here are a few ways in which a witch might approach this challenge…
~ ~ ~ ~ ~ ~ ~ ~ ~ ~ ~ ~ ~ ~ ~ ~ ~ ~ ~ ~ ~ ~ ~ ~ ~ ~ ~
Technomancy and Techno Spells
Consider exploring the world of Techno Magick (sometimes called Technomancy) by casting some Techno Spells!
Digital Protection Magick

~ ~ ~ ~ ~ ~ ~ ~ ~ ~ ~ ~ ~ ~ ~ ~ ~ ~ ~ ~ ~ ~ ~ ~ ~ ~ ~
Communications Casting
One of the greater leaps in technology over the past century has been advancements in communications- no more messenger pigeons needed!
Consider drawing on and further enhancing means of communication with communication-based spellwork.
Clear Communications Spell with Sigil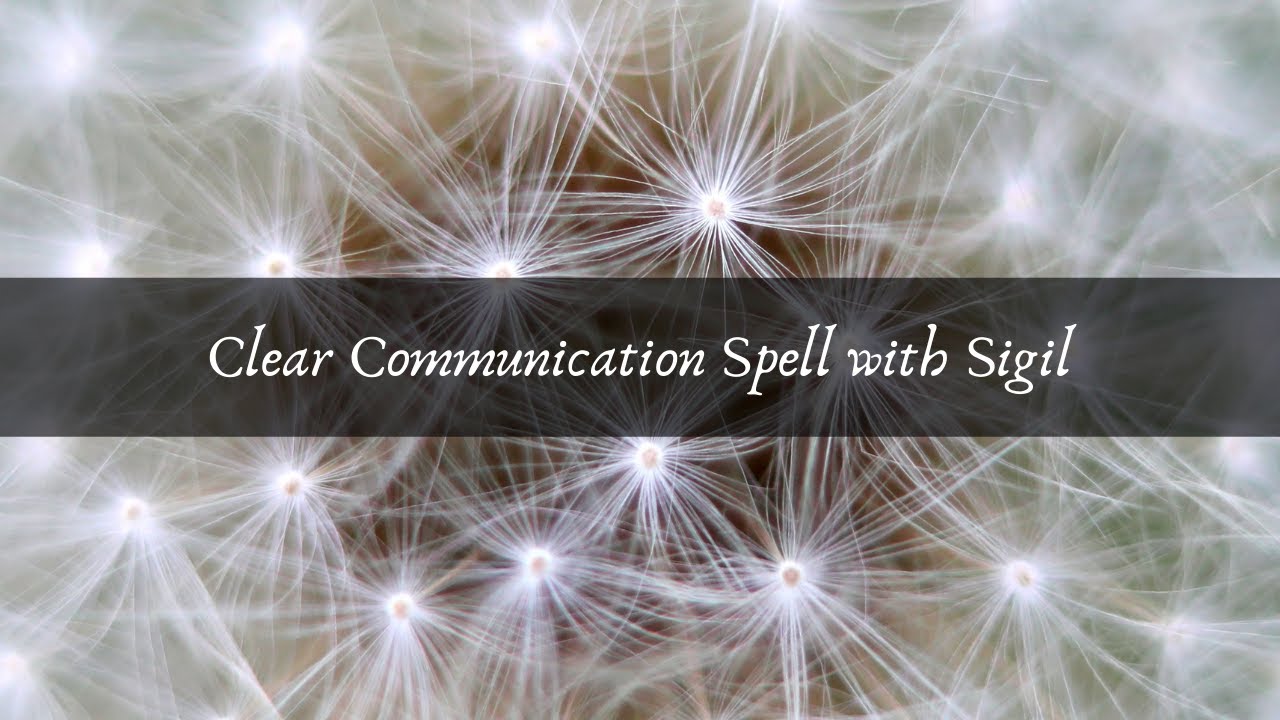 Candle Spell to Recieve A Message

(And, naturally, chatting in the online forum with your favorite fellow witches
)
~ ~ ~ ~ ~ ~ ~ ~ ~ ~ ~ ~ ~ ~ ~ ~ ~ ~ ~ ~ ~ ~ ~ ~ ~ ~ ~
Digital Grimoires, Books, & Journals
Having a hard time keeping your magickal notes organized? A popular solution is to take your Book of Mirrors, Book of Shadows or other magickal records and make them digital- they can be local to your computer, or stored on a Cloud where you can summon them while you are out and about
Digital BoS/Grimoire Recommendations

Spells8 has a vast collection of ready-to-go digital pages that can be added to your digital Books with one quick download (or printed out to have on hand when casting or kept in your printed Book!)
Witch Cheat Sheets: Downloadable PDF Pages

Digital Printable Planners

~ ~ ~ ~ ~ ~ ~ ~ ~ ~ ~ ~ ~ ~ ~ ~ ~ ~ ~ ~ ~ ~ ~ ~ ~ ~ ~
Reflections
With the New Moon of January coming up this weekend, now is a great time for some deep pondering and reflection. If you feel drawn to it, consider pulling out your Witch Journal and explore the role technology plays (or doesn't play) within your personal practice
Some potential prompts you might explore:
→ Do I use any technologies in my Craft (phone, computer, USBs, etc)?
→ What areas of my practice are more "modern", and what areas (if any) are more "traditional" or "ancient"?
→ Can technology be "sacred"?
→ Is technology harmonious or harmful to nature?
→ Does technology help my practice, hinder it, or is it a neutral influence?
~ ~ ~ ~ ~ ~ ~ ~ ~ ~ ~ ~ ~ ~ ~ ~ ~ ~ ~ ~ ~ ~ ~ ~ ~ ~ ~
… And More!
The suggestions above are just that- simple suggestions! If you feel called to explore technological magick in another way, please feel free to do so!
As always, all witches are encouraged to embrace their own unique practice with how they explore the theme
Art by Spacemerperson: Techno Witch
---
STEP 2 : Share Your Experience
Click here for notes about challenge inclusivity

Everyone is welcome to join the challenge by practicing magick in line with the current theme. For lurkers and those who don't feel comfortable sharing, it is absolutely okay to follow along with the challenge but keep your entry personal. Feel free to join in spirit and do what feels most comfortable for you!

That being said, please know that if you would like to receive a prize and a public shout-out, it is required that you share your experience.
Getting Your Credit
In order for your entry to be counted, all you have to do is write/share about your experience and label it as your challenge entry. There is a lot of chatting here (which is awesome- chatting and discussion are very welcome!) so please clearly write that it is your entry so I know to count it!
Where Should I Share My Entry?
Click here for instructions on where to share your entry

You are welcome to post it right here- just click "reply" to this post and write your experience in the text box that pops up!

Alternatively, you could create a new thread in the forum (doing so keeps your entry separate and is a good option if you have a lot to share)

Note : If you do choose to create a new thread, please add the "challenge-entry" tag and/or add a hyperlink back to this post so that it can be easily found- thank you!
---
Deadline
This challenge will close in 6 DAYS
To join in, please share your experience by:
Tuesday, January 24 at 7:00 AM CET (Central European Time)
( Time Converter: 2023-01-24T06:00:00Z)
(Note that the time zone is CET- if you don't see your time displayed above, you can use this time zone calculator to check for your time zone!)
---
Prizes
For their efforts, all participants will receive a special shout-out and a small prize!
Acknowledgments will be given in a Props and Presents Post that will appear in the forums on Tuesday.
After the challenge closes, you are still very welcome to post but please be aware that no additional prizes will be given. This discussion will remain open for about a week after the challenge finishes.
Picture from Pixabay
A warm reminder that all challenges are designed to be very open- everyone is encouraged to participate in a way that honors and reflects their unique practice
If you have any doubts about if something is acceptable to post or say, please double-check with the Forum FAQ and/or reach out to your friendly Moderator Team .
And for those new to challenges- welcome!
Know that the goal of these activities is to help you further diversify and strengthen your abilities and to bring together the Spells8 forum family to inspire and support one another in creative ways
Picture from Pixabay
~ * ~ * ~ * ~ * ~ * ~
Light of fire or light of steel
What truly matters is what you feel
So cast with sticks or cast with clicks-
Online or live, the magick's real!
~ * ~ * ~ * ~ * ~ * ~
Blessed Be!