I know I have spoken about Lord Ganesha before. He is my "go to" guy!

Take some time today and remove those obstacles in your way with a little help from Lord Ganesha.
Remember that an obstacle in your path is more than likely placed there as a lesson. It is a challenge placed there to aid you in your growth. It is how you approach said obstacle and react to it that will make all the difference in your journey! So once this obstacle has been removed, remember to take away the lesson that came with it. Learn from it. Grow
from it.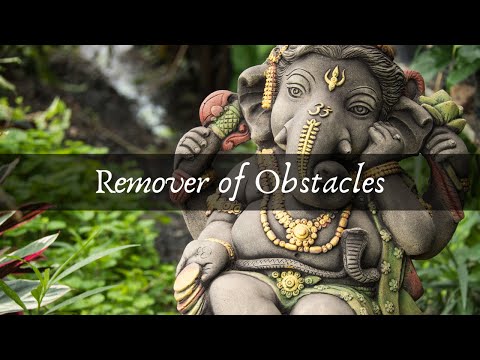 Do you have a deity you are drawn to or work with?
What you will need:
1 black candle
1 white candle
Cauldron/fire-proof dish
Lighter/matches
Paper
Pen
Figure or Image of Ganesha
At least 2 of the following herbs/roots, Cayenne, Chamomile, Cloves, Dragon's Blood, Eucalyptus, High John the Conqueror, Lemongrass, Pepper, or Sage
Write down on your paper any wishes - be specific in what you are asking for.
Light your candles and begin with repeating this phrase
"Om Gum Ganapataye Namah" (salutations to the remover of obstacles)
Lord Gasnesha join us here
We wish to see the path is clear
We ask your help on this day
To find out how to clear the way
Get your two herbs place them in your cauldron, take your paper and fold it in half, place in your cauldron. Take your lighter, light the contents in the cauldron and repeat,
"To our honored guest, we bring
Wishes out hearts seek to give wing
Join with us to create success
All desires Good Fortune express"
Meditate, and imagine everything leaving you…all those obstacles are being released!
Make sure to thank Ganesha once you are done.


He likes Hibiscus FYI!