I hope you're all doing well! I wanted to share my waterfall ward technique that I do. I wrote about it on my blog and also created a video for my channel on how to do it, but I wanted to share it here, too.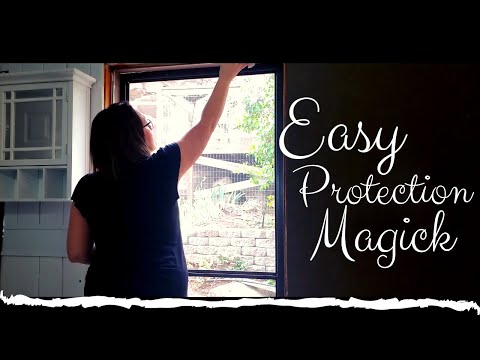 I use this warding technique to protect my home from wayward and unwanted energies. I don't so much use it in anticipation of energetic attacks and baneful magick, but it could be used for that, too.
Ingredients
Vinegar
Water
Salt
Protection Herbs and Essential Oils (I used Sage EO, juniper, and oregano)
Mix it all together and let it sit for about 10 minutes. Then take a rag or cloth and let the water drip from the top of your windows and doors. Then wipe down the edges of the windows and the thresholds.
---
Do you have a specific warding technique?
Also, if you want to learn more about defensive magick, I've got a video for that, too!