If you started the Book of Mirrors course, you know how important journaling is in anyone's spiritual path.
I found that writing down my thoughts, especially the negative ones, is a good way to release them. Otherwise they'll get stuck in my head and won't let me think clearly.
Spell for Positive Thinking
I made this video after an article I read the book The Happiness Equation which included an exercise. I decided to turn it into a spell for positive thoughts, a daily positive ritual.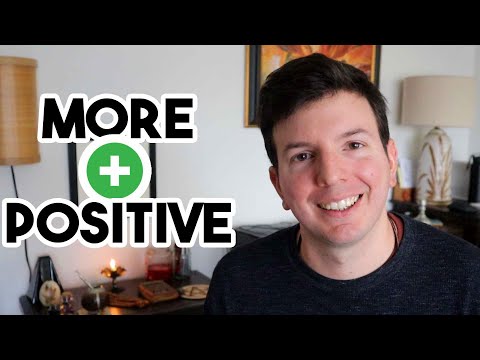 A study at UC Davis proves that writing for just a few minutes each day will boost your happiness and well being, and also your health.
Daily Positive Checklist
Do this once a day. Write down:
I will focus on: _______________________
I am grateful for: _____________________
I will let go of: _______________________
The first one is an intention for the day, the second one anything positive you can think of, and the third one the negative thoughts that are in your mind.
I prepared a printable page with these journaling prompts.
Whenever you are overwhelmed by your own thoughts, write them down. Getting things off your mind by writing them down will help you relax.
Daily Ritual Before Bed
Scan for the 3 daily positives. At the end of each day, make a list of three specific good things that happened that day.
They could be anything from talking to an old friend, a positive comment someone made, or just being healthy.
If you can't find any positive things before going to bed, simply write them mechanically. Go through the motion by copying 3 of these positive affirmations.
You can control your thoughts with practice. Where we put our attention, we put our energy.
Find more printables in this page: Spells8 Magic Grimoire PDF! And if you haven't already, watch the Book of Mirrors Online Course.