Happy Beltane, everyone!

Although many celebrate this Sabbat on May 1st, some choose to have celebrations for this holiday stretching over the next few days. My Beltane activities here were pretty quiet and minimal, but I did catch the video of the Beltane celebration in Scotland!
Every year, the Beltane Fire Society (a pagan volunteer group in Scotland) puts together a glorious performance open to the public. The festival is designed to combine pagan and Scottish traditions in a glorious and fun display for everyone to enjoy

Due to the pandemic, the celebration was aired online this year. There's a huge range of performances- from gorgeous dancing, fire work, to some very interesting cat sock puppets


You are welcome to watch the festivities through the YouTube video: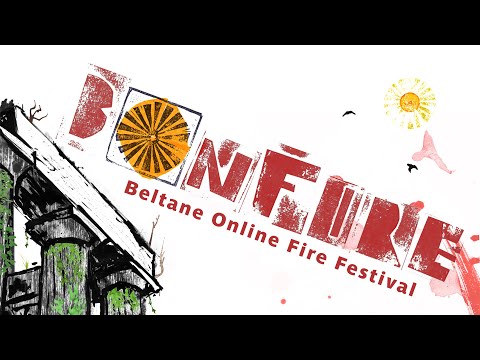 Something interesting about this year: the group cast a woman as the role of the Green Man for the first time. There's a great article in The Wild Hunt about their decision. I love how they put it:
"Where other Beltane and May Day celebrations tend to cast along gendered lines, the Society has long acknowledged that anyone of any gender can house the right masculine or feminine energies to play these archetypal figures. Add in the gender-bending legacy of Scottish street theatre, a formative influence on the society, and there is a lot of space for spiritual experimentation and gender play within their festivals."

[From The Wild Hunt: First Female Green Man]
I think it is wonderful that the society looks beyond physical sex in determining roles, and instead prioritizes the unique energies of each individual actor. Really interesting!

Many Beltane blessings to all!