Hello

I would be presenting my weekly challenge-The Many Colours of Magick






on a different thread.
Click the link

…
My Weekly Challenge






I'd love to see people's auras too, but also being an empath I think I can feel them to some degree. The kind of person someone I've never met is, the energy they project or radiate. And the feelings, all too easy to get lost into! But with something like love or excitement it can be pretty wonderful too.

This week the universe clearly has wanted to teach me about chakras, and I've been happy to learn. In Christina's Quiz: Which Crystals Best For Me? thread I got a recommendation for red jasper, and I found a beautiful pendant in a local witchy online store that I can't wait to show you when it arrives!

I'm happy to say that even though I've had quite a bit of deficiency in my root chakra, I've been able to strengthen it, learn things like trust and confidence again. I'm confident the pendant will catch those vibrations and echo them back to me, keeping my foundation strong and steady

Thanks, @IrisW! You can see why I wanted a rainbow candle. LOL!
You're welcome my sweet!
Aww, thank you! I tried to rhyme it but it kept coming out weird. It's hard to find a rhyme for acceptance. LOL.
Thank You Christina I really did enjoy the beach!!
Thank you Lisa as well, I hope your sisters birthday went well!! This challenge was so fun! I am now so much more colorful!
Jeannie
Amethyst,
Words of wisdom from a beautiful poet!
So mote it be!!
Gorgeous hair, @IrisW- you are rocking the new color!

Your new look goes perfectly with the Amethyst bath meditation you did too- it seems like purple is your current theme!


Nice find, @sarah29!

Ohhhh I hope you've been having fun with tarot card colorings- how wonderful to color and learn about card meanings at the same time!

Ah, my bad @Amethyst! Perhaps there will be a rainbow candle in your future

For now, your words are more than perfect for the challenge- I am LOVING that chant to Aphrodite!


It just proves that a work of poetry doesn't have to rhyme to be a deep and powerful piece of prose. Beautifully written!


Thanks again for your gorgeous (and very colorful!) entries in separate posts @Liisa and @NickWick!


Lovely sunny tarot work, @Jeannie!


And thank you for the magical color correspondences as well

I think yellow is a very bright and happy color for a kitchen, and purple is rich and elegant color for your bedroom! Have fun painting!


That's a great question about Aura Reading, @steph

. While I have an instictual feel about people I meet, it's more of a primal internal sensation than a vision of color- I don't know too much about Aura Reading yet! It seems like Aura Reading is closely tied to Empaths, and I do know we have many Empaths in the forums (and a helpful post about being an Empath and a recipe for Empath shielding). Perhaps after some thorough research an Aura/Empath Challenge could be possible- thanks for the idea, @Siofra_Strega!

Beautiful work with your Root Chakra, @CelestiaMoon!


I'm glad you were able to strengthen that part of you- enjoy the positive benefits!


It's friendly reminder time!
This challenge will close TOMORROW
If you would like to participate and haven't done so already, please post about your challenge experience(s) by the deadline: Tomorrow: June 8th, 7:00 AM CET (Central European Time Zone)
Blessed be!


I've had a hard time learning to see auras. I can see them now. But it took a long time. What I do is try to relax your eyes, place your finger in between your eyes and move your finger down your nose watching it. It's ok if you feel cross eyed. That's what you want! See if you see any colors around your hand. Some people use a mirror. I can't. I've been an empath for quite some time. I can feel energy with no problem. But I hope this helps
I think I am going to try this out!
@TheTravelWitch_Bry I don't remember any challenges that had anything to do with Auras so I thought something new & different!
I love the idea!!! If you need any help with that, hit me up.
Thank you @christina4, I'm trying it out now! Is there a state of mind that's more receptive to seeing auras for the first time? Like, is it better to be openly receptive like when tired, or attentive and present in the moment?
When I do it, I make sure that I'm calm, grounded and a meditative state may help.
I can in a way "lean back" from my body and mind (maybe my ego too? It feels like I'm just an observer), cross my eyes, and see the way my eyes see without my brain's "corrections", as in seeing a hand I'm looking as semi-transparent, and if it's in the middle of my field of vision, see more fingers in it. Imagine two overlapping pictures that aren't quite aligned. It's a very dissociated state though, calm but far from grounded. I can sometimes see some glow around my hand, but it changes depending on the background I'm looking against… I might want to try something different, preferably after a good night of sleep.
The background usually is white or natural lighting. The seeing double is exactly what you want. Then look for a color around you hand or whatnot.
This week's challenge, for me, looked nothing like I anticipated. The work is just beginning and I don't feel that I've necessarily "completed" anything, but I'll share where my focus and energy has been!
During the Solar Plexus chakra meditation on Thursday, I discovered my Sacral Chakra (or Svadhisthana) was blocked. (I will say, the fact that I was in tune enough with my energies to pick up on this kind of blows my mind as I've never done much Chakra work.)
So, I started investigating. I delved into a few books, Chakra for Everyday Living, Auras Awakening Awareness and A Little Bit of Chakras. I've always thought Chakras were "cool" and I found them interesting, but I cannot stress enough now how much has fallen into place when it comes to my own understanding of MYSELF, and learning why this chakra was blocked and what that can look like.
When Svadhisthana is fully developed, it produces the necessary radiance to unite in a bond of love with another soul and fuels the growth of consciousness to enlightenment.
…it is often referred to as the center of self-expression.
If this Chakra is BLOCKED:
(Chakra spins slowly or not at all): over-sensitive, hard on him/herself, feels guilty for no reason, frigid or impotent.
Sacral Chakra Archetypes are The Martyr, or The Sovereign, which are concerned with our attitudes concerning Abundance - a HUGE focal point for me lately, mainly feeling a lack thereof. Not enoughness, constantly. So if I am out of balance, I am The Martyr. (Boo! Everybody, boooo!
)
THE MARTYR
"Martyrs are less likely than Victims to blame external influences for what they perceive as a life of suffering, but share a similar belief that they don't deserve better. Martyrdom involves being entrenched in a pit of self-pity with no motivation to shift negative attitudes contributing to the situation. Martyrs' lives are steeped in a sense of lack, which underpins a justification for not changing behaviors because there is just not enough good fortune in the world to go round - and they have drawn the short straw. So they complain, but never take any action. Theirs is a passive acceptance of life rather than the desire to change. Without a proper regard for personal needs and desires, mothers very often develop into Martyrs."
At this point in my reading I am CALLED OUT.
When the Sacral Chakra is blocked or out of balance, it can cause physical issues such as lower back pain (I've been dealing with since February). Alrighty then!
A great stone correspondence is the CARNELIAN, which a quiz recently told me I needed in my life. Hmm.
I watched this fantastic informative video:
So at this point, I'm ready to take action.
Sacral Chakra color correspondence: ORANGE. I'm ready. What do I have that's orange? I'm going to surround myself with this color. I am going to bring healing to my Sacral Chakra and open myself up to creativity, self expression, joy, pleasure, self acceptance.
I found my ONE orange candle… I wanted more candles so I used red, white, gold - anything that reminded me of the radiant energy of the Svadhisthana, I lit them on my altar and wrote some affirmations for this Chakra: My life is unfolding exactly as as it should, and Who I am is good enough. I began to feel a stirring of energy in my lower abdomen.

I ask for Divine Intervention and Healing and I do this Guided Meditation:
Followed by this Sacral Chakra Yoga: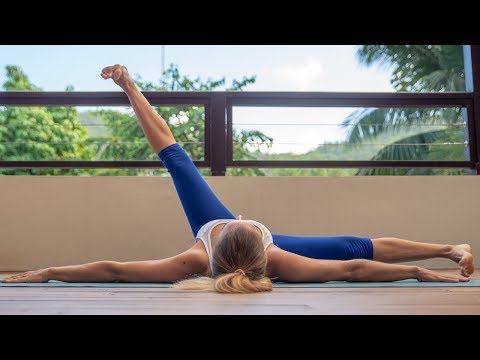 … and I experience incredible healing of this powerful energy.
Why was it blocked? That's a long story I don't have all the answers to, but I believe a lot of it has to do with the facts that 1. I have demanded perfection of myself in all aspects. This has drastically limited my creativity and acceptance of my own emotions. 2. I am a performer who hasn't performed in 3 years because… well, life happens. This is an integral part of who I am - my purpose, my passion, and I have not had that outlet to release. Regardless of the why, I am ready to heal and accept and love myself and allow myself to create and play and laugh and FEEL freely.
I have decided to surround myself with golds and oranges, more than anything to bring awareness to this chakra that is in a stage of repair.

I decided to do my makeup based on the colors of this Chakra. (Oh, and my word, I've GOT to learn more about color magic in makeup!)

I'm going to paint my nails orange. I am going to continue to learn about the Chakras. This is an incredibly powerful form of healing and introspection that I plan to take with me throughout my entire life.
If you have read all of this… BLESS YOU!! And blessed be, my dear sweet glorious Infinite Roots Coven.
Lisa
You had a question about reading auras! I thought this would helphttps://www.chakra-anatomy.com/how-to-see-auras.html
Love and Light
I want to read auras too so we can practice together if you want! We would have to take pictures. I now celestial moon was trying too if we made our own page.
Jeannie
Aww, thank you @Jeannie1!
Thanks so much! I was afraid it didn't have enough to do with colors to count. Glad you liked it!
I can relate to this, it is good when realize such issues when it Chakra related and you can pull yourself up and make things happen again. I love the colours you chose for your makeup and the orange and gold candles used for your work.This entry was well done and well put together

definitely enjoyed reading this. Thank you so much for sharing.
Blessed Be💫
Thank you so much for the link


we should all get together on here or zoom or whatever is easiest for everyone and practice reading each others auras when he get more confident at it

everyone is welcome

I tried to read my aura earlier and just achieved going cross eyed and giving myself a headache

I suspect its something that I'll need to work at then will just click, much like reading magic eye pictures