Hmmm… I don't know that I have a favorite song? I have a couple of Playlist though that are my favorites. I will follow this for some more tracks to add to those lists!
Not sure it's "witchy" but I love it and I feel very witchy listening to it:
I don't actually have a favourite song as my favourite changes often but i do have a witchy playlist I listen too my current obsession is i am pagan by spiritual rhythm
Just about anything by Damh the Bard.
I already shared a few favorites in the old Witchy Music What's Your Favorite discussion, but as that one was from quite a while ago, I think it's a good time to start a new witchy music discussion!
A few of my faves include: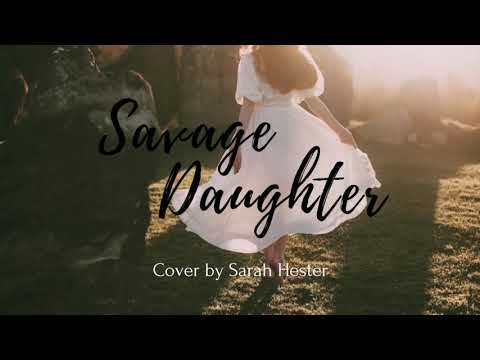 I always love to hear new witchy music- looking forward to hearing everyone's faves! Thanks for opening up the discussion, @Katiria
A good friend of mine shares songs with me every now & again. Usually 9 times out of 10 I love the song & it gets added to at least 1 playlist. She & I are like long-lost best friends or sisters in different areas of the country. However, this one has made it to multiple playlists. I'm not really sure if it's witchy, but I have fallen in love with this song:
@Katiria I hadn't heard that Lana Del Rey version of Season of the Witch but it's so good!! Looks like they made it for a movie, now I have to watch it lol
Here's a song (a bit on the darker side) but very powerful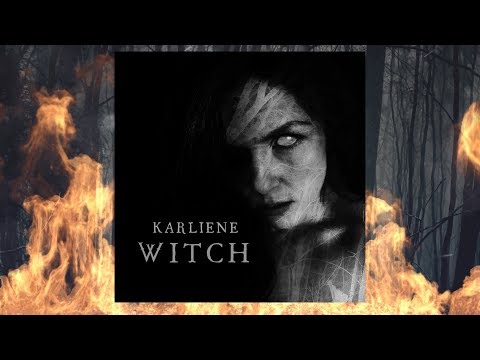 I love so many songs.
Anything by LIBANA
The Album FIRE PRAYER by DENEAN
AND
Robert Gass on WINGS OF SONG
ANCIENT MOTHER
Here's the link on YouTube
Ancient Mother
Bewitched, Bothered and Bewildered
By none other than →
Rod Stewart and Cher
And then there is a really old one by
DUSTY SPRINGFIELD
That you've probably never heard of
SPOOKY
This should cover most genre's.
Probably NOT what you call witchy songs but they get me in the right mood.
I love Celtic music.
Lorena McKennet is a favorite.
Don't know anything about the movie but the music is gorgeous. Epic!
@Kitiria Season of the Witch
I like this because it is more like a chant. I love chanting. Mostly in Hindu …. Which has absolutely nothing to do with witchcraft but soothes my spirit.

Cheers to that! Her music fits the witchy vibe perfectly in my opinion, I love quite a few of her songs
I've listened to the songs posted, mostly new to me with some very interesting lyrics. This is a fun discussion, thanks for getting the conversation started @Katiria
@TheTravelWitch_Bry I love the first video by FAUN even though I don't understand the words. It sounds beautiful. I couldn't watch the second one, says it's unavailable. My favorite is the 3rd one by Sarah Hester - Savage Daughter.
Dusty Springfield has a beautiful voice, but I remember the version by the Classic IV - Spooky I named our cat "Spooky" after this song.
My favorite magic song of all time is: Black Magic Woman by Santana - 1970
@Marsha FAUN sings in German, I believe, but luckily there are people who kindly translate the lyrics online- if you're interested, here is an English translation of Federkleid!
Apologies about the second video- it's running for me here in the EU, so my best guess is that it is region-locked. Different countries set different permissions on videos, which can make sharing music tough
Sorry about that, Marsha!
I'm glad you enjoyed Savage Daughter too, it's definitely close to my heart (and head- whenever I hear it, it's stuck in there for hours!
) Luckily I've got a new song to jam too- I am loving Black Magic Woman
Thanks for sharing, Marsha!
@marsha Ohhh … I listened to Santana so much in the 70's. I knew this song but couldn't think of the title. I was so into soft and hard rock in the earlier part of that decade. Thanks for reminding me of this song. It's still great.
Some music just lives on and on.
FAUN sings in German, I believe, but luckily there are people who kindly translate the lyrics online- if you're interested, here is an English translation of Federkleid!
@TheTravelWitch_Bry I thought it was German, I could pick out a few words here and there, from the time I spent living in Germany when I was younger. Thanks so much for the link.
I am loving Savage Daughter and I'm so glad you are enjoying Black Magic Woman
You're very welcome @marsha, and yes!
Everybody wins when there's a music swap!
Thanks again!
@Amber.8 Ohhh … I listened to Santana so much in the 70's.
Santana did another song called green-eyed lady. I loved that one, do you remember it?