Merry meet!
Coven members represent so many wonderful traditions and areas of expertise- it made me wonder, what types of witches are most common? How many types of witches are there out there?
It's time for a coven roll call!

Art by Unknown: shared on Pinterest
Types of Witches
For those unfamiliar with (or could use a refresher on!) some types of witches, here is some more information about some of the general and most commonly listed types of witches.
→ Nine Types of Witches: Which Witch Are You?
→ The 3 Types of Witches (No-Nonsense) and YouTube video: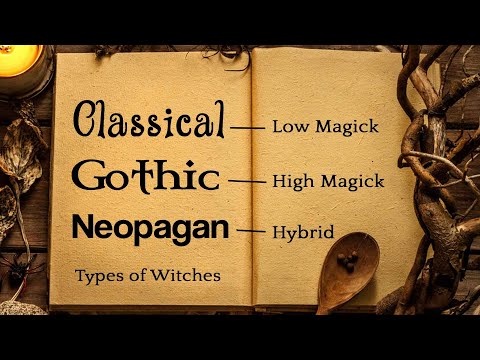 Please know that these videos (as well as the following poll) are not comprehensive- there are as many possible types of witches as there are witches out there!
---
---
What Type of Witch Are You?
You can choose multiple options!
If you don't see a label you identify with, please choose "Other- Comment below" and share in the comments
I identify as a ____ witch/practitioner
Water
Fire
Air
Earth
Sea/Ocean
Green
Eclectic
Kitchen
White/Wholesome Magick
Black/Baneful Magick
Classical
Gothic
Neopagan
Wiccan
Hedge
Traditional
Secular (non-religious)
Religious
Other - comment below!
None - I prefer not to have a label
---
No matter what area(s) of the Craft you most strongly identify with and regardless of any label(s) or lack-thereof you like to wear, thanks for being a member of the Spells8 coven!
Bonus funny picture for those who read to the end


Art by c0y0te7: Types of Witches
Much love and blessed be!