This is a short prayer to coffee published in The Equinox ⁠— Crowley's Review of Scientific Illuminism. Find a printable page below.
Coffee Blessing Invocation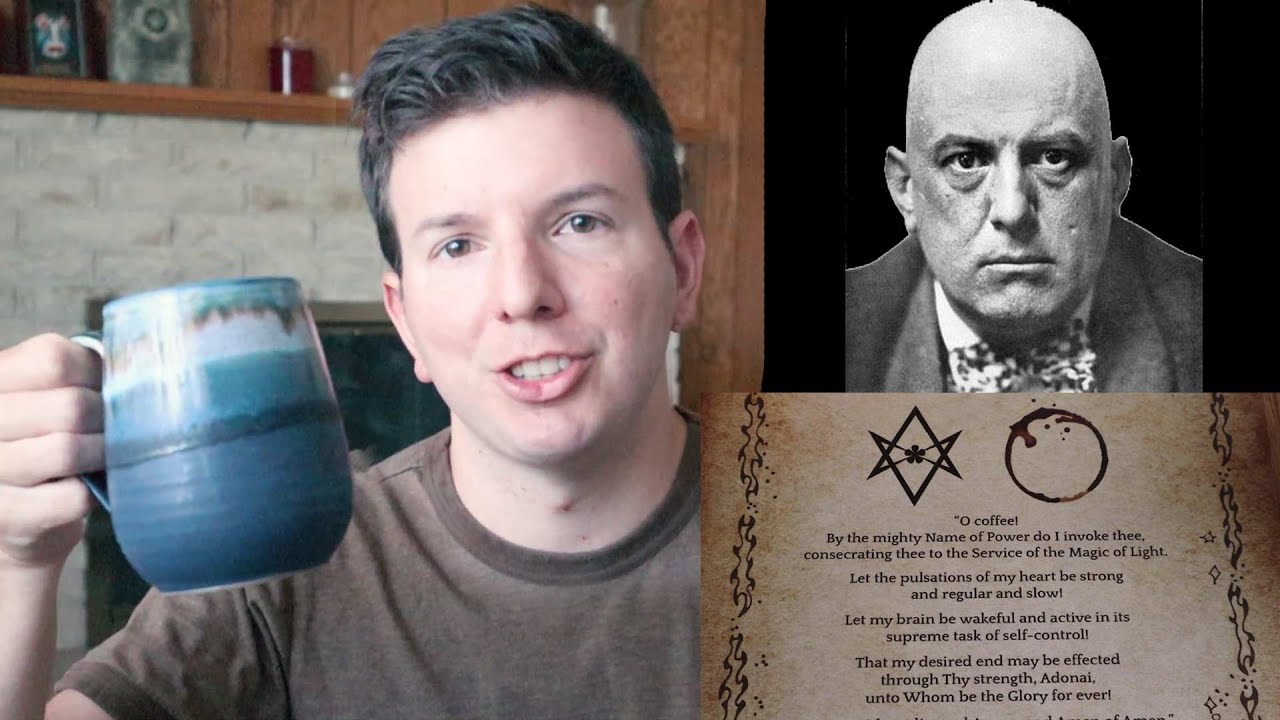 "O coffee! By the mighty Name of Power do I invoke thee, consecrating thee to the Service of the Magic of Light.
Let the pulsations of my heart be strong and regular and slow!
Let my brain be wakeful and active in its supreme task of self-control!
That my desired end may be effected through Thy strength, Adonai, unto Whom be the Glory for ever!
Amen without lie, and Amen, and Amen of Amen." - Source
These brief words intend to transform an everyday beverage into a potion for energy work. Crowley poetically projects his ideals of the effects of coffee: power without anxiety, diligence and mental self-mastery. The drink becomes a Magic tool. While this is just an example of how one could say this dedication, its power lies in the act of giving meaning and sacredness to a daily habit.
· · • • • ✤ • • • · ·
Note that the term "Adonai" used by Crowley in this prayer is a Hebrew word meaning "Lord." It is sometimes used to refer to the Holy Guardian Angel.
Being a poet and ceremonial magician, Crowley held in high esteem the power of invocations. In this case, coffee may work as a concentration tool for magical workings, artistic endeavors or daily rites.
I've made another topic on the beliefs of Aleister Crowley: From Aleister Crowley to Wicca: 4 Types of Paganism
Coffee Consecration Printable Page

Find more printable pages here
Personally, I am more of a tea drinker and I embrace Tea Magic, instead using a Tea Blessing prayer.
But coffee has a very interesting history and many spiritual uses. Lots of people drink coffee on a daily basis so why not write your own invocation to coffee? By mixing its chemical effects with the benefits of prayer, we elevate our spirit and maybe give our coffee a richer taste.