Merry meet!
This discussion is for all things Lucid Dreaming- whether it's a topic of fascination for you or you're learning about it for the first time, welcome!
A lucid dream is a type of dream in which the dreamer becomes aware that they are dreaming while dreaming. During a lucid dream, the dreamer may gain some amount of control over the dream characters, narrative, or environment

From Wikipedia: Lucid dream
Have you ever wanted to take control and direct your dreams, like a director would a movie or a conductor directs their orchestra?
Lucid dreaming is just that- and although it may sound too good to be true, it is an ability that is agreed upon and studied by the spiritual community, psychologists, and neuroscientists alike!
In magick, Lucid Dreaming primarily falls into the areas of Hedge Magick and Dream Magick, although it can appeal to anyone interested in controlling their dreams.
Picture from Pixabay
Ready to Try Lucid Dreaming?
Like with learning any new skill, the ability to lucid dream can take time and conscious effort to develop- if you've never given it a try, a good place to start is by building a routine that can help you find lucidity in your dreams.
Here is a video by Phsych2Go on YouTube with 7 tips on how to lucid dream and build lucid dreaming habits: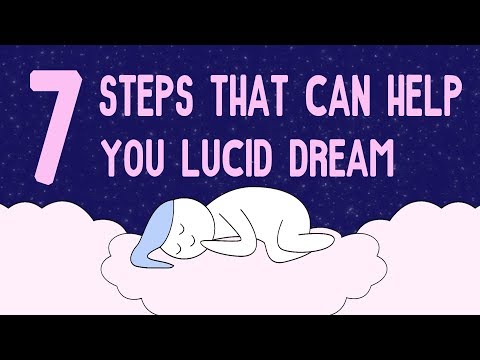 ---
For more inspiration, feel free to explore past discussions about lucid dreaming:
---
How do you feel about Lucid Dreaming?
I have lucid dreamed before
I have never lucid dreamed, but I want to try
I am interested but still unsure
Lucid dreaming isn't for me
---
Feel free to share your lucid dreaming experiences, thoughts, tips, and more in the comments below- this discussion is for all things lucid dreaming!
If you have a normal (non-lucid) dream you'd like to share- great! Please feel free to discuss or seek help with dreams by creating a new discussion and adding the Dreams Tag. This thread is for discussion of specifically lucid dreams. Thank you!
Blessed be (and happy dreams!)