A warm welcome to all!
Thank you again to everyone who joined in for last week's Weekly Witchy Challenge - As Above, So Below
After exploring the complexities of interconnectivity in the Craft, it's time to give your thoughts a rest and let the waves wash over you- we're sinking deep into a raw and primal area of magick
The theme for this week's challenge is…
Of the Seas, Sands, and Tides: Ocean Magick
The ocean enchants all who behold it- once you lay eyes on the waves and hear the song of the sea, it will call to you for the rest of your life.
The ocean has been here long before humans and will remain here long after we are gone. Science tells us that it is the birthplace of life on Earth (source)
, yet it remains to be one of the few areas on Earth that is still largely undiscovered- more than 80% of the ocean remains unexplored (source)
The ocean is a vast, ancient, magickal place whose raw power can be felt even by those who have not embraced the Craft. It is a sacred presence across traditions, religions, and spiritualities that honor the natural world and is the very heart of the water element- one of the five elements of magick. If you ask anyone who has spent time by the sea, they will surely tell you that the ocean is a beautiful yet powerful (and often dangerous!) force of nature
Picture from Pixabay
There is so much to be said about the raw power and ancient magick of the seas- this challenge calls on you to explore, study, and draw upon this vast force in a way that calls to you!
Don't live near the ocean? No worries!
Long ago, the world was a different place- what is now dry sand was once submerged beneath the waves. The Sahara Desert used to be underwater (source)! Even if you can't see the sea, its traces stretch much farther than its current waves.

Feel free to celebrate and embrace the sea through any way you choose no matter where you are- ocean spells, meditations, and astral travel are all wonderful ways to explore sea magick this week!
~ ~ ~ ~ ~ ~ ~ ~ ~ ~ ~ ~ ~ ~ ~ ~ ~ ~ ~ ~ ~ ~
This week's theme challenges you to explore ocean magick - but as always, how you do so is up to you!
So are you ready? Because it's…
CHALLENGE TIME!
Picture from Pixabay
STEP 1 : The Call of the Ocean
There is an ocean of ways to approach this challenge- and if you're like me and get super excited at the thought of ocean magick, perhaps you might be a Water Witch!
Are You a Water Witch?

Whether you already have a head full of plans or are still unsure, feel free to be creative with how you tackle this challenge
Not sure where to begin?
To help you get started, the following list has a few ways in which a witch might approach this challenge!
~ ~ ~ ~ ~ ~ ~ ~ ~ ~ ~ ~ ~ ~ ~ ~ ~ ~ ~ ~ ~ ~ ~ ~ ~ ~ ~
Spellwork of the Seas
Consider exploring spellwork and rituals that call upon or invoke the power of the seas. Use ready made rituals, or consider writing your own custom spell.
Ocean's Charm Money Spell

Beach Magic Basics

Use the ocean's waves to get rid of someone or something in your life that is negative or brings you unhappiness.
Take advantage of the four classical elements — earth, air, fire, and water — while you're visiting the beach.

From Learn Religions: 7 Ways to Use Beach Magick
Spell by Sassy Sirens on Instagram
~ ~ ~ ~ ~ ~ ~ ~ ~ ~ ~ ~ ~ ~ ~ ~ ~ ~ ~ ~ ~ ~ ~ ~ ~ ~ ~
The Ocean and The Moon
Like the hearts of the witches, the sea is also enraptured by the moon. It chases after the moon in the sky, tides rising and falling and waves lapping up the heavenly glow.
Consider adding an element of the sea to your moon magick this week!
Note: the moon is in the water zodiac sign of Scorpio on Saturday and Sunday this week
Moon in Scorpio Meditation

~ ~ ~ ~ ~ ~ ~ ~ ~ ~ ~ ~ ~ ~ ~ ~ ~ ~ ~ ~ ~ ~ ~ ~ ~ ~ ~
Water Elemental Magick
When it comes to water elemental magick, there is no stronger force or greater presence than the massive body of water that covers the majority of our planet. Consider doing a water meditation, invocation, or working with Water Elementals to connect with the sea!
Water Element Invocation

Water Elementals: Undines, Guardians of the West

@Silverbear's Elemental Water Spray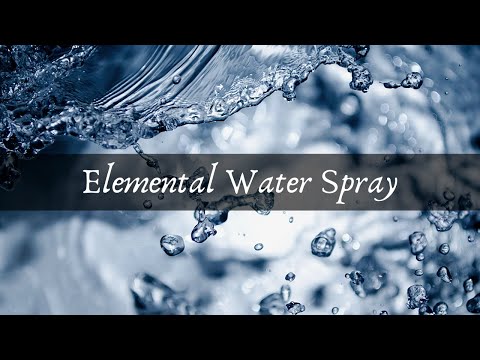 ~ ~ ~ ~ ~ ~ ~ ~ ~ ~ ~ ~ ~ ~ ~ ~ ~ ~ ~ ~ ~ ~ ~ ~ ~ ~ ~
Sacred Salt
For every kilogram of ocean water, there is about 35 grams of salt (source)- that is some salty water! As many witches know, salt is sacred in magick as a tool for purification, cleansing, and protection.
To honor the ocean, consider working some saline magick this week! (If you have the option, use sea salt- it is more natural and healthier than table salt)
Remove a Curse with Salt

Spells with Salt - Spell Collection

Relax Witch! Bath Salt Recipe

~ ~ ~ ~ ~ ~ ~ ~ ~ ~ ~ ~ ~ ~ ~ ~ ~ ~ ~ ~ ~ ~ ~ ~ ~ ~ ~
… And More!
As no one can tame the seas, this challenge is just as wild and free! Feel free to embrace ocean magick and explore a sea of spellwork in a way that resonates with you and your unique magickal practice
Art by StellaMay: Sea Witch Essentials
---
---
STEP 2 : Share Your Experience
Click here for notes about challenge inclusivity

Everyone is welcome to join the challenge by practicing magick in line with the current theme. For those who don't feel comfortable sharing, it is absolutely okay to follow along with the challenge but keep your entry personal. Feel free to join in spirit and do what feels most comfortable for you!

That being said, please know that if you would like to receive a prize and a public shout-out, it is required that you share your experience .
To participate in the challenge, please share:

How you explored ocean magick in your magickal practice this week
For your entry to be counted, please write about your experience in the comments below and/or create a new thread in the forums.
Note : If you choose to create a new thread, please tag the challenge by adding a hyperlink back to this post so that I can easily find it- thank you!
---
This challenge will close in 6 DAYS
To join in, please share your experience by:
Tuesday, June 14th at 7:00 AM CET (Central European Time)
( 2022-06-14T05:00:00Z )
(Note that the time zone is CET- you can use this time zone calculator to switch into your time zone!)
For their efforts, all participants will receive a special shout-out and a small prize!
Acknowledgments will be given in a Props and Presents Post that will appear in the forums on Tuesday.
After the challenge closes, you are still very welcome to post but please be aware that no additional prizes will be given. This discussion will remain open for about a week after the challenge finishes.
---
Picture from TMI: Gods of the Water
A warm reminder that all challenges are designed to be very open- everyone is encouraged to participate in a way that honors and reflects their unique practice
If you have any doubts about if something is acceptable to post or say, please double-check with the Forum FAQ and/or reach out to your friendly Moderator Team .
And for those new to challenges- welcome!
Know that the goal of these activities is to help you further diversify and strengthen your abilities and to bring together the Spells8 forum family to inspire and support one another in creative ways
Picture from Pixabay
~ * ~ * ~ * ~ * ~ * ~
Close your eyes and breathe in deep
Sink beneath the waves within.
Release your fear and take the leap-
Let the magick wash over your skin.
~ * ~ * ~ * ~ * ~ * ~
Blessed be!