Merry meet!
Thank you once again to everyone who joined in to celebrate the Hundredth Weekly Witchy Challenge last week
The challenge clock has started once again and we are off with challenge number 101!
The theme for this challenge is a follow-up to the Seas, Sands, and Tides Challenge, is dedicated to the mountain dwellers and those far from the sea, and is…
Mountain Magick - Land Beneath Our Feet
The forests and plains rise into the hills before soaring up to the skies- a beautiful shelter as much as a rugged and wild landscape, the mountains call to all those who step into their shadows
Across the many traditions and cultures, most will agree- there is something sacred about the land beneath our feet
The rise and fall of the land draws boundaries between people, but also brings communities closer together. The mountains protect wildlife and offer a home to creatures and humankind alike, yet can be some of the most unforgiving and deadly terrain on the planet- the highest mountain in the world claims lives every year from those drawn to Her call (source).
As massive structures of rock, metal, crystal, and dirt- mountains are the embodiment of the Earth Element
. Yet they stretch far up into the air to dance with the sky, making them a good place for Air Elemental
magick as well.
Symbolically, physically, and spiritually- the hills and mountains offer much for a witch to explore, and open the door to a mountain of magickal potential
Picture from Otherworldly Oracle: 3 Ways to Use Mountain Magick in Your Craft
There is so much to be said about the vast and towering power of the mountains- this challenge calls on you to explore, study, and draw upon the might of the land in a way that calls to you!
Don't live near the mountains or hills? No worries!
Chances are, you are on land right now- so even without the shadow of a mountain nearby, you have access to the Earth! Even in the city, rocks and stones come from afar- with a bit of creativity, you can surely connect with the mountains regardless of your physical location.

Feel free to celebrate and embrace the mountains through any way you choose no matter where you are- spells, meditations, and astral travel are all wonderful ways to explore the theme this week!
~ ~ ~ ~ ~ ~ ~ ~ ~ ~ ~ ~ ~ ~ ~ ~ ~ ~ ~ ~ ~ ~
This week's theme challenges you to explore land and mountain magick - but as always, how you do so is up to you!
So are you ready? Because it's…
CHALLENGE TIME!
Quote by Anatoli Boukreev, Picture from QuoteFancy
STEP 1 : The Call of the Mountains
With a mountain of magickal opportunities at your door- there are many ways you might tackle the climb!
Not sure where to begin?
To help you get started, the following list has a few ways in which a witch might approach this challenge!
~ ~ ~ ~ ~ ~ ~ ~ ~ ~ ~ ~ ~ ~ ~ ~ ~ ~ ~ ~ ~ ~ ~ ~ ~ ~ ~
Earth Elemental Magick
The mountains are literal pillars of the Earth Element- consider doing an earth meditation, invocation, or working with Earth Elementals to connect with the land.
Earth Element Invocation

Earth Elementals: Gnomes, Guardians of the North

~ ~ ~ ~ ~ ~ ~ ~ ~ ~ ~ ~ ~ ~ ~ ~ ~ ~ ~ ~ ~ ~ ~ ~ ~ ~ ~
Air Elemental Magick
With peaks that soar into the sky and take you far above the clouds, mountains are one of the best locations to work with Air. Consider doing an air meditation, invocation, or working with Air Elementals to celebrate the mountains this week.
Air Element Invocation

Air Elementals: Sylphs, Guardians of the East

~ ~ ~ ~ ~ ~ ~ ~ ~ ~ ~ ~ ~ ~ ~ ~ ~ ~ ~ ~ ~ ~ ~ ~ ~ ~ ~
Dwellers of the Mountains
Flip through the pages of folklore and legends and you will quickly find tales of heroes and travelers venturing into the mountains- to find sacred beings, slay mythical beasts, or embark on spiritual endeavors.
The mountains are a place away from and above normal society- if you look, what will you find there?
Mount Olympus - Home of the Greek Pantheon

Dragon Invocation Ritual

Check out the previous Dragon Magick Challenge and The Bestiary Challenge for more mountain-dwelling magickal creatures!
~ ~ ~ ~ ~ ~ ~ ~ ~ ~ ~ ~ ~ ~ ~ ~ ~ ~ ~ ~ ~ ~ ~ ~ ~ ~ ~
Mountain Meditations
It's no coincidence that most monasteries are located in the mountains- the fresh air, quiet, and distance from the hustle and bustle of society, no doubt make it an exceptional location for clear-minded meditations.
Spells8 Guided Meditations

@Silverbear's Earth Meditation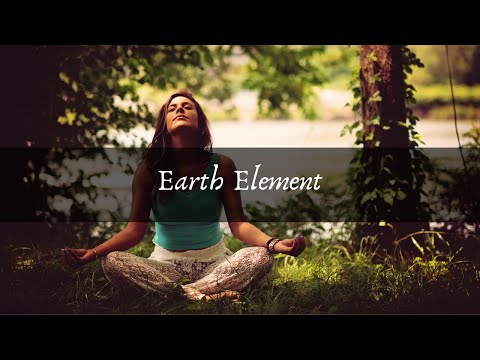 For meditation tips and shared meditation experiences from your coven, check out the previous Meditation Magick Challenge
~ ~ ~ ~ ~ ~ ~ ~ ~ ~ ~ ~ ~ ~ ~ ~ ~ ~ ~ ~ ~ ~ ~ ~ ~ ~ ~
Crystals from the Deep
While not all crystals come from the mountains, they are certainly a place where shiny gems and beautiful stones can be found! Connect with the earth and the energy of the land through your very own little mountain in your hand
Crystal Attunements

How to Use a Crystal Ball in Divination

Creating Crystal Grids

~ ~ ~ ~ ~ ~ ~ ~ ~ ~ ~ ~ ~ ~ ~ ~ ~ ~ ~ ~ ~ ~ ~ ~ ~ ~ ~
… And More!
Be as wild and free as the mountains with this challenge- you are welcome to embrace the land in your practice this week in whatever way suits you best!
Picture from Pagans&Witches Amino: A Guide to the Mountain Witch
---
---
STEP 2 : Share Your Experience
Please click here for notes about challenge inclusivity

Everyone is welcome to join the challenge by practicing magick in line with the current theme. For those who don't feel comfortable sharing, it is absolutely okay to follow along with the challenge but keep your entry personal. Feel free to join in spirit and do what feels most comfortable for you!

That being said, please know that if you would like to receive a prize and a public shout-out, it is required that you share your experience.
To participate in the challenge, please share:

How you explored mountain magick in your magickal practice this week
For your entry to be counted, please write about your experience in the comments below and/or create a new thread in the forums.
Note : If you choose to create a new thread, please tag the challenge by adding a hyperlink back to this post so that I can easily find it- thank you!
---
This challenge will close in 6 DAYS
To join in, please share your experience by:
Tuesday, July 5th at 7:00 AM CET (Central European Time)
( 2022-07-05T05:00:00Z )
(Note that the time zone is CET- you can use this time zone calculator to switch into your time zone!)
For their efforts, all participants will receive a special shout-out and a small prize!
Acknowledgments will be given in a Props and Presents Post that will appear in the forums on Tuesday.
After the challenge closes, you are still very welcome to post but please be aware that no additional prizes will be given. This discussion will remain open for about a week after the challenge finishes.
---
Picture from Pixabay
A warm reminder that all challenges are designed to be very open- everyone is encouraged to participate in a way that honors and reflects their unique practice
If you have any doubts about if something is acceptable to post or say, please double-check with the Forum FAQ and/or reach out to your friendly Moderator Team .
And for those new to challenges- welcome!
Know that the goal of these activities is to help you further diversify and strengthen your abilities and to bring together the Spells8 forum family to inspire and support one another in creative ways
Picture from Pixabay
~ * ~ * ~ * ~ * ~ * ~
Open your eyes and welcome the sky,
Let the arms of the earth lift you above.
Up and away, you'll fly so high-
Until the mountains embrace you with love.
~ * ~ * ~ * ~ * ~ * ~
Blessed be!