Warm greetings to all, and blessed start of the spooky season!
Thanks again to everyone who joined in for last week's Weekly Witchy Challenge - History of Magick
After opening up the books to explore the history of witchcraft, it's not quite time to jump back into the present. This week, we're continuing our journey of peering into a past with a topic even closer to home.
The theme for this week's challenge is inspired by the start of spooky season and is…
Peering into Past Lives
Who were you before you were you?
Were you a person of power? A simple farmer? Did you exist in this world's history, or did you wander worlds somewhere else? Perhaps you weren't a human at all?
While all religions and spiritual paths have explanations around death, many of them also explore various types of reincarnation- that is, rebirth in some form after death.
Definition from Dictionary.com
The beliefs around reincarnation vary greatly from person to person. Those who practice the Craft with spirits, ghosts, and ancestors may or may not believe in reincarnation or that the soul returns in some form after death
.

Picture from The Conscious Mind
What if I don't believe in reincarnation?
This challenge is not meant to confront or cast doubt on your personal beliefs. It is also not the place to challenge the beliefs of others. Please follow the Forum Guidelines and remember to be respectful when responding to others.
If reincarnation or having past lives is not part of your beliefs- no worries!
For the challenge this week, there are suggestions below of how those who do not believe in reincarnation can still use this theme as inspiration in their practice
---
So are you ready? Because it's…
CHALLENGE TIME!

Art from The Artist and Past Life Regression
STEP 1 : Examining Past Lives
As always, there is a lifetime (or more!) of ways you might approach the challenge theme this week!
Here are just a few suggestions that might help you get started:
---
Explore your beliefs about reincarnation
For the challenge this week, why not stop and take a moment to explore your personal beliefs?
Do you believe in reincarnation? Do you believe that is possible for someone to come back to life in some way, shape, or form?
If yes or no- why? Is there an experience or something in your practice or mundane life that helped you to build these views? If so- feel free to respectfully share your insights! Your thoughts and experiences may help others to find their own answers
---
Divination to the Past
While divination methods have a reputation for revealing the future, they can also be used to see into the past!
Feel free to consult your Tarot, Oracle, Pendulum, Crystal Ball, Runes, or other favorite forms of divination to find your past lives.
Art from Fine Art America
---
Astrology
Some believe that the stars have hints about not only this life, but past lives as well!
Learn more about the Lunar Nodes and look into your South Node to reveal details about past lives.
---
Past Life Spells
Consider casting a spell or ritual that reveals details about your past life, such as this Mirror Past Life Spell.
---
Use a Past Life Finder
There are many sites on the internet that claim to be able to help you find information about past lives. Whether to help you get a general idea or just for fun, you might consider giving them a try!
→ Slate's Reincarnation Machine: suggests names and people you could have been in the past, based on your date of birth
→ Ask Astrologer has a Past Life Calculator based on time and place of birth in this life
→ Loner Wolf has a Past Life Regression Test with multiple choice options
---
Past Life Meditation
Whether on your own or with a guide, you might do a past life meditation this week. Gaia has a meditation on How to Remember Past Lives, or your can follow along with a guide meditation on YouTube.
New Horizon has the following meditation for Past Life Regression: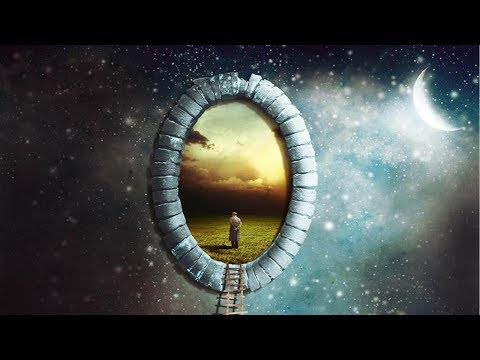 ---
…And More!
There are many ways to explore past lives! Here a few more:
Using crystals with past life correspondences, such as Blue Apatite
Using plants with past life correspondences, such as Lilac
Feel free to be creative with how you approach the challenge theme!
Art by Unknown from Pinterest: Trick or Treating with Past Lives
STEP 2 : Share Your Experience
Click here for notes about challenge inclusitivity

All witches are welcome to join the challenge by practicing magick in line with the current theme. For those who don't feel comfortable sharing, it is absolutely okay to follow along with the challenge but keep your entry personal. Feel free to join in spirit and do what feels most comfortable for you!

That being said, please know that if you would like to receive a prize and a shout-out, you will have to share your experience with the forum.
Please share:

About your experience exploring your beliefs about reincarnation and/or your experience exploring past lives
For your entry to be counted, please write about your experience in the comments below and/or create a new thread in the forums.
Note : If you choose to create a new thread, please tag the challenge by adding a hyperlink back to this post so that I can easily find it- thank you!
---
This challenge will close in 6 DAYS
To join in, please share your experience by:
Tuesday, October 12th at 7:00 AM CET (Central European Time Zone)
( 2021-10-12T05:00:00Z )
For their efforts, all participants will receive a special shout-out and a small prize!
Acknowledgments will be given in a Props and Presents Post that will appear in the forums on Tuesday.
After the challenge closes, you are still very welcome to post but please be aware that no additional prizes will be given.
---
Ary Brittany Gress: Past Lives
A warm reminder that all challenges are designed to be very open- everyone is encouraged to participate in a way that honors and reflects their unique practice
If you have any doubts about if something is acceptable to post or say, please double-check with the Forum FAQ and/or reach out to your friendly Moderator Team .
And for those new to challenges- welcome!
Know that the goal of these activities is to help you further diversify and strengthen your abilities and to bring together the Spells8 forum family to inspire and support one another in creative ways
Art by Elena Averina: Portrait of the Soul
Through ages and eons, places far far away
Who have you been, that you stand here today?
Blessed be!