Merry meet!
Thank you once again to all those who joined in for last week's Weekly Witchy Challenge - Weather Witchery
After weathering the storm of last week's challenge, the skies have cleared and found their peace- so it's time to seek peace and balance within as well
The theme for this week's challenge is credited to two wonderful people- both @Phoenix_Rose and @mary25 offered inspiration for this challenge!
And that theme is…
The Chakras
An ancient energy work system that supports health, balance, and stability
What are the "chakras"?
Chakras have only recently become more well-known, with the growth in popularity of yoga and New Age philosophies in general. They are a complex and ancient energy system that originated in India. They were first mentioned in the Vedas, ancient sacred texts of spiritual knowledge dating from 1500 to 1000 BC. There's a lot one can study about them.

From Healthline: Chakras: A Beginner's Guide
The world of chakras is a vast one- from traditional methods associated with religious or spiritual paths to modern uses of chakras in health and well-being, there is truly a lot for one to explore!
This week is all about seeing how chakras might interact, assist with, or inspire your magickal path. Your work on the chakras might spark spellwork, guide meditations, help you find good health, deepen your studies on energy work, or simply provide an interesting academic area to study
Please be aware that chakras have ties to certain cultures and religions that still exist in the modern world. As always, please remember to be mindful and respectful any time cultures, traditions, and practices come together. Thank you!
~ * ~ * ~ * ~ * ~ * ~ * ~ * ~ * ~
This week's theme challenges you to explore chakras - but as always, how you do so is up to you!
So are you ready? Because it's…
CHALLENGE TIME!
Picture from Pixabay
STEP 1 : The Chakras
This challenge is all about exploring how the chakras can enhance, assist, or inspire your Craft- but how you choose to take on this theme is up to you!
Still not sure where to begin?
To help you get started, the following list has a few suggestions in which a witch might approach this challenge.
~ ~ ~ ~ ~ ~ ~ ~ ~ ~ ~ ~ ~ ~ ~ ~ ~ ~ ~ ~ ~ ~ ~ ~ ~ ~ ~
Learning About Chakras
Sharing knowledge is always a great way to enter the challenge- so whether chakras are a new interest or a favorite area of yours, consider depending your pool of wisdom by doing some research. Here are a few suggestions to get you started:
A History of the Chakra Energy Systems

Chakra Masterpost

(The following resources are exclusive for current Spells8 Members- to access them, please log into your active Spells8 account or make a new account. Thank you!)
Basics of the Root Chakra

Basics of the Sacral Chakra

Basics of the Solar Plexus Chakra

Basics of the Heart Chakra

Basics of the Throat Chakra

Basics of the Third Eye Chakra

Basics of the Crown Chakra

~ ~ ~ ~ ~ ~ ~ ~ ~ ~ ~ ~ ~ ~ ~ ~ ~ ~ ~ ~ ~ ~ ~ ~ ~ ~ ~
Chakras in Magick
Chakras are, in essence, a form of Energy Work- and wielding energy to manifest is something witches do very well! There are many ways to bring chakras into the Craft, here are just a few suggestions to help you get started
Chakra Protection Ritual by @SilverBear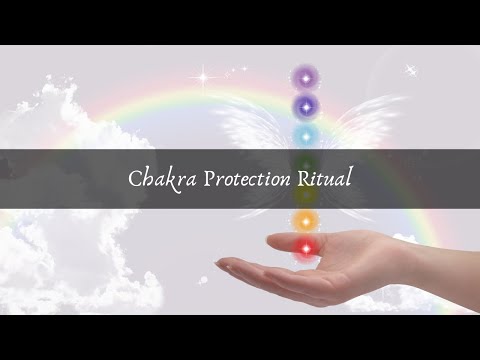 → For additional inspiration you can visit the Chakras Tag
~ ~ ~ ~ ~ ~ ~ ~ ~ ~ ~ ~ ~ ~ ~ ~ ~ ~ ~ ~ ~ ~ ~ ~ ~ ~ ~
…And More!
The suggestions above are just that- simple suggestions! If you feel called to explore the chakras in another way, please feel free to do so!
As always, all witches are encouraged to embrace their own unique practice with how they explore the theme
Picture from The Herbal Academy
---
STEP 2 : Share Your Experience
Click here for notes about challenge inclusivity

Everyone is welcome to join the challenge by practicing magick in line with the current theme. For lurkers and those who don't feel comfortable sharing, it is absolutely okay to follow along with the challenge but keep your entry personal. Feel free to join in spirit and do what feels most comfortable for you!

That being said, please know that if you would like to receive a prize and a public shout-out, it is required that you share your experience.
For your entry to be counted towards the challenge, please share:

How you explored the chakras in your magickal practice this week
Getting Your Credit
In order for your entry to be counted, all you have to do is write/share about your experience and label it as your challenge entry. There is a lot of chatting here (which is awesome- chatting and discussion are very welcome!) so please clearly write that it is your entry so I know to count it!
Where Should I Share My Entry?
Click here for instructions on where to post your entry

You are welcome to post it right here- just click "reply" to this post and write your experience in the text box that pops up!

Alternatively, you could create a new thread in the forum (doing so keeps your entry separate and is a good option if you have a lot to share)

Note : If you do choose to create a new thread, please add the "challenge-entry" tag and/or add a hyperlink back to this post so that it can be easily found- thank you!
---
Deadline
This challenge will close in 6 DAYS
To join in, please share your experience by:
Tuesday, December 20 at 7:00 AM CET (Central European Time)
( Time Converter: 2022-12-20T06:00:00Z)
(Note that the time zone is CET- if you don't see your time displayed above, you can use this time zone calculator to check for your time zone!)
---
Prizes
For their efforts, all participants will receive a special shout-out and a small prize!
Acknowledgments will be given in a Props and Presents Post that will appear in the forums on Tuesday.
After the challenge closes, you are still very welcome to post but please be aware that no additional prizes will be given. This discussion will remain open for about a week after the challenge finishes.
Picture from Pixabay
A warm reminder that all challenges are designed to be very open- everyone is encouraged to participate in a way that honors and reflects their unique practice
If you have any doubts about if something is acceptable to post or say, please double-check with the Forum FAQ and/or reach out to your friendly Moderator Team .
And for those new to challenges- welcome!
Know that the goal of these activities is to help you further diversify and strengthen your abilities and to bring together the Spells8 forum family to inspire and support one another in creative ways
Picture from Pixabay
~ * ~ * ~ * ~ * ~ * ~
From Root to Crown, your energy flows
And as you tune in, that energy grows
Let it bring you strength and guide your spell-
May you and your chakras be happy, strong, and well!
~ * ~ * ~ * ~ * ~ * ~
Blessed be!