Merry meet to all!
Thank you again to everyone who joined in for last week's Weekly Witchy Challenge- Catch-Up
After delving back into past challenges, the clock has started once again. Now, to the tune of a steady beat, it's time to cast some harmonious magick
The theme for this week's challenge was suggested by the lovely @Kasandra and is…
The Magick of Music
Songs, dances, musical meditations, prayers, cleansing tunes, chanting spells, and more!
There is an orchestra of ways to incorporate magick into your music- remember that you are your own magickal conductor!
This week's challenge is all about exploring how music can be used in your magickal practice.
Are you ready? It's time to raise the curtain because it's…
CHALLENGE TIME!

Picture from El Dios Celta Cernunnos
STEP 1 : Magickal Music
Meditate to Witchy Music
Meditations are often set to music- as they are not only soothing, but the combination of words and sound is also a popular and accessible form of magick.
Even music without words can be meditated along with. Here are a few witchy collections that you might meditate with!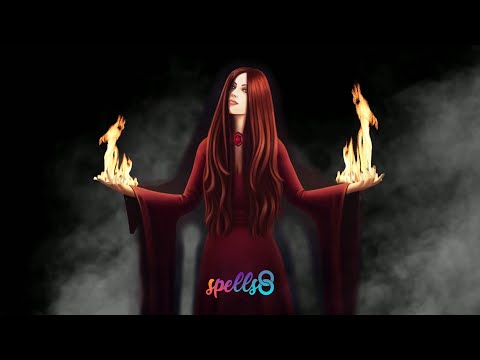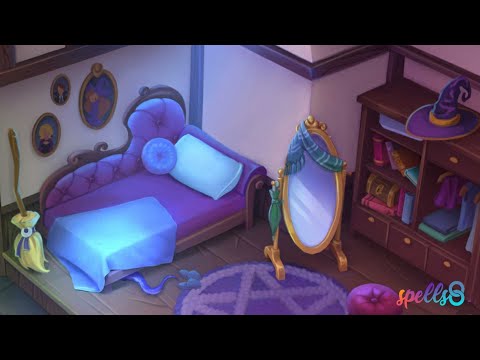 Find Some New Witchy Tunes
There's nothing like having a fun witchy tune to sing along with! Listen to your favorites, or check out some fun magickal music to fill you with energy and bring a smile to your face
The Wiccan Rede Song

Read to the Beat of a Chant
"Chants" go by many names (also called blessings, prayers, spells, etc.) and are pieces often to a beat or a tune.
This week, you might explore chants- such as those in the Spells8 Chant Collection, this Collection of Pagan Songs and Chants, or the following suggestions
Chant to Hecate

Full Moon Chant

You can find additional information and suggestions for chants in the previous Enchanting Chants Challenge.
Cleanse Your Space With Tunes
Whether it's a cleansing sound or soothing instrument, magick is often used to purify spaces and invite good energy.
Discover your own favorites or check out a few cleansing sounds here: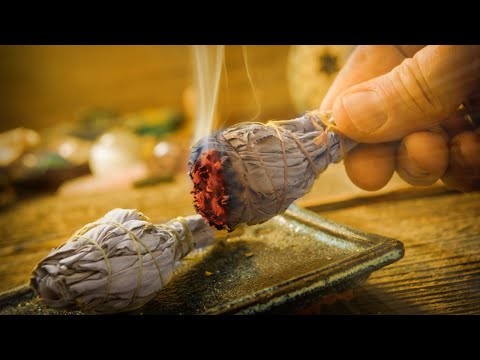 Musical Spells and Rituals
There are many additional ways to use magick in spellwork!
You might explore use the sounds of different instruments to draw on different elements

Or read about Ritual Music & Casting Spells With Music in this article by the Otherworldly Oracle.
…And More!
You are your own conductor for this challenge- feel free to explore the magic of music in your own expressive way!
Art by Julliette Cousin: Music Witch
---
STEP 2 : Share Your Experience
Click here for notes about challenge inclusivity

All witches are welcome to join the challenge by practicing magick in line with the current theme. For those who don't feel comfortable sharing, it is absolutely okay to follow along with the challenge but keep your entry personal. Feel free to join in spirit and do what feels most comfortable for you!

That being said, please know that if you would like to receive a prize and a shout-out, you will have to share your experience with the forum.
Please share:

About your experience using music in your magickal practice
For your entry to be counted, please write about your experience in the comments below and/or create a new thread in the forums.
Note : If you choose to create a new thread, please tag the challenge by adding a hyperlink back to this post so that I can easily find it- thank you!
---
This challenge will close in 6 DAYS
To join in, please share your experience by:
Tuesday, September 21st at 7:00 AM CET (Central European Time Zone)
( 2021-09-21T05:00:00Z )
For their efforts, all participants will receive a special shout-out and a small prize!
Acknowledgments will be given in a Props and Presents Post that will appear in the forums on Tuesday.
After the challenge closes, you are still very welcome to post but please be aware that no additional prizes will be given.
---
Art by Missfomm: Witches
A warm reminder that all challenges are designed to be very open- everyone is encouraged to participate in a way that honors and reflects their unique practice
If you have any doubts about if something is acceptable to post or say, please double-check with the Forum FAQ and/or reach out to your friendly Staff Team .
And for those new to challenges- welcome!
Know that the goal of these activities is to help you further diversify and strengthen your abilities and to bring together the Spells8 forum family to inspire and support one another in creative ways
Art by Caterina Capogrossi: Lofi for Witches
Let your heart soar on the wings of a tune,
Set your spirit free to dance with moon.
May you spin and laugh all night long,
And enjoy the magick of the song.
Blessed be!